* Testimonials are not a guarantee of future success. Trading financial instruments, including Stocks, Futures, Forex or Options on margin,
carries a high level of risk and is not suitable for all investors. The high degree of leverage can work against you as well as for you. Before
deciding to invest in any of these financial instruments you should carefully consider your investment objectives, level of experience, and
risk appetite. Only risk capital should be used for trading and only those with sufficient risk capital should consider trading. The possibility
exists that you could sustain losses exceeding your initial investment. You should be aware of all the risks associated with trading and seek
advice from an independent financial advisor if you have any doubts. Past performance, whether actual or hypothetical, is not necessarily
indicative of future results. All depictions of trades whether by video or image are for illustrative purposes only and not a recommendation
to buy or sell any particular financial instrument and do not factor in trading costs in trading examples due to varying commission and fees
among traders. The impact on market prices due to seasonal, market cycles or news events may already be reflected in the price. See full
risk disclosure.

See full risk disclosure
Mr. Lan H. Turner
Founder, TradeMentors
Creator of:
Track 'n Trade Platforms
Veteran Stocks, Futures,
and Forex Trader
Mr. Turner is an active trader, who has been working in the financial industry for over 24 years. He has had the
opportunity to teach his Futures, Forex, and Stocks trading ideas and concepts to clients, professional traders,
and brokers from around the world.
He has also been invited to present at the Chicago Board of Trade and the Chicago Mercantile Exchange
Education Centers on multiple occasions.
Mr. Turner is the founder of Gecko Software, Inc, and designer of Track 'n Trade LIVE trading platforms, and
charting software applications.
He is also the President of PitNews Press; he's an accomplished author, publisher, and public speaker, having
taught live trading seminars across the US, as well as internationally.
Dr. Scott Brown
Finance PhD,
University Professor,
Trader, & Active Stocks,
Futures & Forex Investor.
Dr. Brown is an academically qualified MBA & Doctoral Professor. Who holds a PhD. in finance, and an MBA
from the prestigious Thunderbird School of Business — a rare degree even among academics.
His doctoral dissertation specialized in characterizing "slippage" in the futures markets.
At his university, Dr. Brown directs the derivative trading curriculum, where his MBA Finance Student's then
seek recruitment to Wall Street.
Doc Brown has agreed to devote some of his precious time to teaching you how to trade the Futures, Forex,
Stocks, and Stock Options Markets properly.
He is sharing his valuable knowledge, because none of us want to see you suffer ten years through the start up
process like he did.
David Duty, Trader
Educator & Adventurist
Founded MacGuide NASDAQ
GuidaMac Italia, Rome, Italy
Nominated "Entrepreneur of The Year," INC, Magazine.
Publisher & Speaker
David started trading in 1995, and by his own admission he did not set the world on fire his first time at bat.
However, he looked at it as a positive learning experience, because if he lost money then someone else made
money.
Then one day he said, "The light went on." and he decided that trading was what he wanted to do for the rest of
his life. Later, he started teaching others to trade, and that is when he wrote his first course entitled Common
Sense Commodities. This Later became rated the #1 course in the "Learn To Trade Market."
David has since written a Common Sense Options trading course, and with students in over 67 countries David
continues to trade, teach, and write from his vacation home in Panama.
Visit David online, he's truly one of the most "down to earth" people you will ever meet.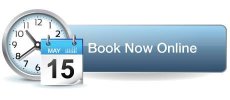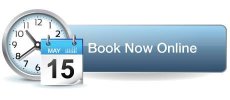 To Learn More about Mr. Turner's Trade
Consulting Services, Click Here…
To Learn More about Dr. Brown's Trade
Consulting Services, Click Here…
To Learn More about Mr. Duty's Trade
Consulting Services, Click Here…
Questions?
Call: 1-800-862-7193 Ext. 2
An international training center specializing in Stocks, Futures, & Forex
Copyright © TradeMentors, All Rights Reserved.