* Testimonials are not a guarantee of future success. Trading financial instruments, including Stocks, Futures, Forex or Options on margin,
carries a high level of risk and is not suitable for all investors. The high degree of leverage can work against you as well as for you. Before
deciding to invest in any of these financial instruments you should carefully consider your investment objectives, level of experience, and
risk appetite. Only risk capital should be used for trading and only those with sufficient risk capital should consider trading. The possibility
exists that you could sustain losses exceeding your initial investment. You should be aware of all the risks associated with trading and seek
advice from an independent financial advisor if you have any doubts. Past performance, whether actual or hypothetical, is not necessarily
indicative of future results. All depictions of trades whether by video or image are for illustrative purposes only and not a recommendation
to buy or sell any particular financial instrument and do not factor in trading costs in trading examples due to varying commission and fees
among traders. The impact on market prices due to seasonal, market cycles or news events may already be reflected in the price. See full
risk disclosure.

See full risk disclosure
Lesson #2: The Importance of Trend Lines
Trend lines are a key indicator in laying the foundation for setups and
triggers, pattern recognition is a large part of trading, this is where
we cover the key patterns, setups and triggers.
Lesson #3: Exit, Follow Through
Getting into a market is easy, getting out without losing a lot of
money takes skill. Learn my two favorite exit strategies. Learn how I
know I'm wrong, and when it's time to exit.
Lesson #4: Automation -- Robot Trading
It's everyone's dream to have the computer do the trading for them.
In this lesson, you'll learn how to automate the Heisenberg strategy
so the computer's Autopilot can take over the trading for you.
Lab -- Live Market Trading Examples
Learn through these examples how to trade the Heisenberg trading
strategy. See it in action.
Lesson #5: 1-on-1 Conversation & Follow up
Congratulations, you made it through the entire mini course. If you
made it this far, then you are invited to have a 30 minute long private 1-
on-1 conversation with the Author, Lan Turner about your trading goals.
Click the "Book Now Online" button, select FREE Bull Session with Lan!
Lesson #1: The Heisenberg Trading Strategy
This is the core of our trading strategy, where you'll learn the
indicators, the settings, the setups, and the triggers.
Welcome To Lan Turner's
Heisenberg Day Trading Boot Camp
Heisenberg Mini Boot Camp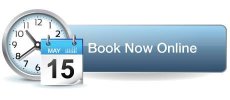 Lab: 1 -- Heisenberg Setup in Japanese Yen
In this video we review the perfect Heisenberg setup
trigger and follow through strategy in Japanese Yen.
Lab: 3 -- Live Action Trading on Crude
In this video we watch for setups and triggers as they
occur in the actual market. Time Lapse Video
Lab: 2 -- 60 Minute Charts
The question often gets asked, can we trade this system
on something other than range charts? Yes, watch this
video, where I example this system on a 60 min chart.
Tech-Support:
Question:
Video Won't Play?
Answer:
Try a different browser
- Firefox
- Chrome
Videos pop open in a
new window, or tab.
Lab: 4 -- Intercept / Contingency Stop Rules
Applied Intercept and Contingency Order entry and stop
loss rules defined.
Lab: 5 -- Fitz 'n Starts
A long-term day trading strategy, using the Track 'n Trade
Autopilot for market entry.
Lab: 6 -- Fitz 'n Starts 2: Follow Up
Let's take the Fitz 'n Starts from pencil to paper, and
execute this strategy, and see the results.
Take a two week
FREE Trial of the
software used in
this course.
An international training center specializing in Stocks, Futures, & Forex
Lab: 7 -- How To Trade BitCoin
Let's take a look at BitCoin, and compare it to other
markets that we love.
Lab: 8 -- Pulling it all together; Start to Finish
Let's start our analysis on the long-term chart, then move
down to the smallest of time frames to execute entry,
then back out to the long-term chart to manage exit.
Great! You've Completed the Mini/Lite Course!
If You Would Like The Entire Full/Whole Course,
"Get The Rest of the Story!"
Copyright © TradeMentors, All Rights Reserved.
Questions?
Call 1-800-862-7193 Ext. 2
Track 'n Trade LIVE Futures & Forex
Trading Platform
Gecko Software's flagship live Futures
trading platform designed for the visual
investor. Drag 'n Drop order tools,
oscillating indicators, options, spreads,
Fibonacci, Elliott Wave, COT, and much,
much more...
Take a free two week trial today, no credit
card required. A Seven Time Stocks &
Commodities Annual Reader's Choice Award
Winning Platform.